Join us for our
FIRST EVER
Brave Soles Retreat!

Give your ideas space to grow
Give yourself the gift of time
Connect with like minded people
Our Brave Soles retreat will be a 5 DAY retreat hosted in Cabarete, Dominican Republic.
Together, we will relax, recharge, and re-ignite your ideas and creativity through experience and inspiration.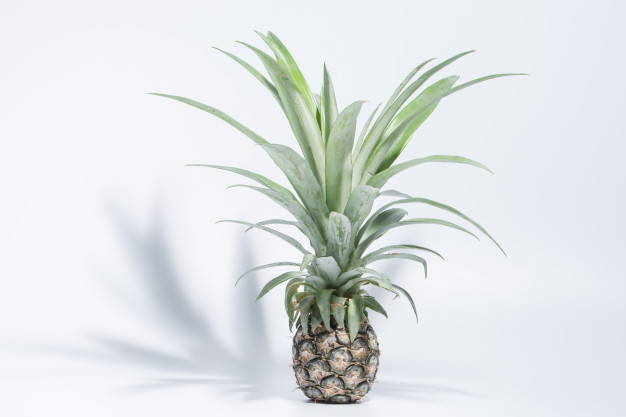 ARE YOU SOMEONE WHO IS...

Curious about what life is really like in the Dominican Republic?


Looking for trusted guidance and inspiration for the days ahead?


Inspired by the ideas and vision behind Brave Soles and other ventures like ours that value people, planet and building a better future, together?


Desiring to have some downtime...but not so much that you feel like you
are missing out on a unique experience?
If so, we want YOU to join US in Cabarete, Dominican Republic May 19th-24th, 2019

Imagine taking time for yourself to recharge,
grow and experience a side of life that you've dreamed about.
You can have it all:
Sun, sand, rest, yoga, stand up paddle-boarding, local community
engagement, and personal development. All while connecting
with other like minded people from around the world.
Option One:
$999 USD / $1350 CAD for the first 20 applications received
Reserve your spot for $249 USD / $330 CAD
Final payment of $750 USD / $1020 CAD due February 28th, 2018 to hold special pricing
Option Two:
Reserve your spot with $99 USD / $135 CAD
Make 3 equal payments of $325 USD / $440 CAD by April 15th, 2019
Bonus option:
Are you someone who is curious about our Indie Sales Program?
For a limited time only, sign up for our retreat and receive a $250 USD credit towards our Indie Sales Team packages. (Contact kaitlin@bravesoles.life for more info)

FAQ
Because you probably want answers to these questions...

---
Our Brave Soles retreat will be a 5 DAY retreat hosted in Cabarete, Dominican Republic.
Together, we will relax, recharge, and re-ignite your ideas and creativity through experience and inspiration.
Our retreat will be hosted at Velero Beach Hotel in Cabarete. Located on the beach and home to some of the most epic
sunrises and sunsets on the North Coast, Velero Beach Hotel will be your home away from home during your time with us.
Our time together will include scheduled events and alternative time slots to experience them. Our workshops will include options for you to experience such as personal vision development with our Brave Soles Life Coach, Carol Vickers, ideation sessions with Christal, personal wellness
and healing and focused yoga and spa opportunities.

We will also give you multiple opportunities to go to the landfill to work and connect with our community
there, experience our workshop and get to know our team of artisans, as well as other local community connections and initiatives.
Who will take care of me?
We will! Our team is excited to host you, guide you and help you create the experience that you want and need during your time with us.
We will pick you up from the POP airport and drop you off whenever your scheduled time is
The best option for you is Puerto Plata International Airport (POP airport code). We will provide free airport pick up and drop off when you fly into here.
If Puerto Plata is not an option for you, we can provide an airport pickup and
drop off in Santiago (STI airport code) for a basic cost of the taxi (approximately $100).
If you choose to fly into any other airports in the Dominican Republic, we are unable to provide free transportation but will help
you to make arrangements with our trusted drivers.
Will we have time to relax?
Of course! This is what a retreat is all about! Although we will be providing various options for you to
experience and get in on, they will be offered multiple times and they are only options.
We have chosen these options because we believe they will provide inspiration and renewal for your body and soul, but you know best what you want and need.
What community opportunities will we have?
We invite you to join us at our workshops for an inspirational and experiential tour. We also have made time
to host you at the landfill (we know, glamorous, right?) where you can join us and immerse yourself in the opportunity
to meet and connect in the place that has been inspiring our work around the world.            
Will we get time with Christal/coaches?
Yes, for sure! Christal and our team will be present and engaged from start to finish along the way.
Also, when you sign up to join us, you will receive regular updates and preparatory materials for your experience such as e-books,
video chats and community connections. We will have a FB group for all retreat participants to connect and build a relationship together before we ever meet in person.
We want you to show up to spend time with trusted friends and guides, knowing that you will see friendly faces from the moment
your feet touch the ground here in the Dominican Republic.
What alternate activities will we have the opportunity to do?
In addition to our experiential off-site opportunities, we provide daily time slots to do yoga, stand up paddleboarding,
standup paddleboard yoga, river floats down to the ocean, personal growth sessions, spa packages and straight up Vitamin D beach times if you want them.
Includes hotel, food and scheduled activities (planned sessions throughout the schedule), and special gifts from Brave Soles during your time with us.
Prices do not include airfare, spa packages or additional personal training with our available team of professionals.
Pay at once ($999 USD/$1360 CAD total) and save 5% off
Make three equal payments of $350 USD/$475 CAD after deposit is made
Can I come with my family or a friend?
Yes, we have made arrangements to make this possible. There are a limited number of family rooms available at Velero, so please contact us to find out more information.
Friends are definitely welcome! However, remember, space is limited and once we are full, we will be closing registration.
If you want to bring donations for us to share with the community groups we
work within the local area, we suggest notebooks, pencils, crayons, colouring books, work gloves, toothbrushes, and good, clean shoes.
And, of course, we also highly encourage straight up cash donations that we can put to use during our time together through providing groceries
and basic items for the community members we work with.
What if I have special dietary restrictions, etc?
No worries. We will work to accommodate your needs/wishes. We simply ask that you please let us know in the registration
forms of any restrictions or special instructions.
What do we need to bring?
bring the usual travel gear including work gloves and closed toed shoes if you plan on joining us at the garbage dump
+ an adventurous spirit, a curious mind and an open heart
Want to see our planned retreat schedule?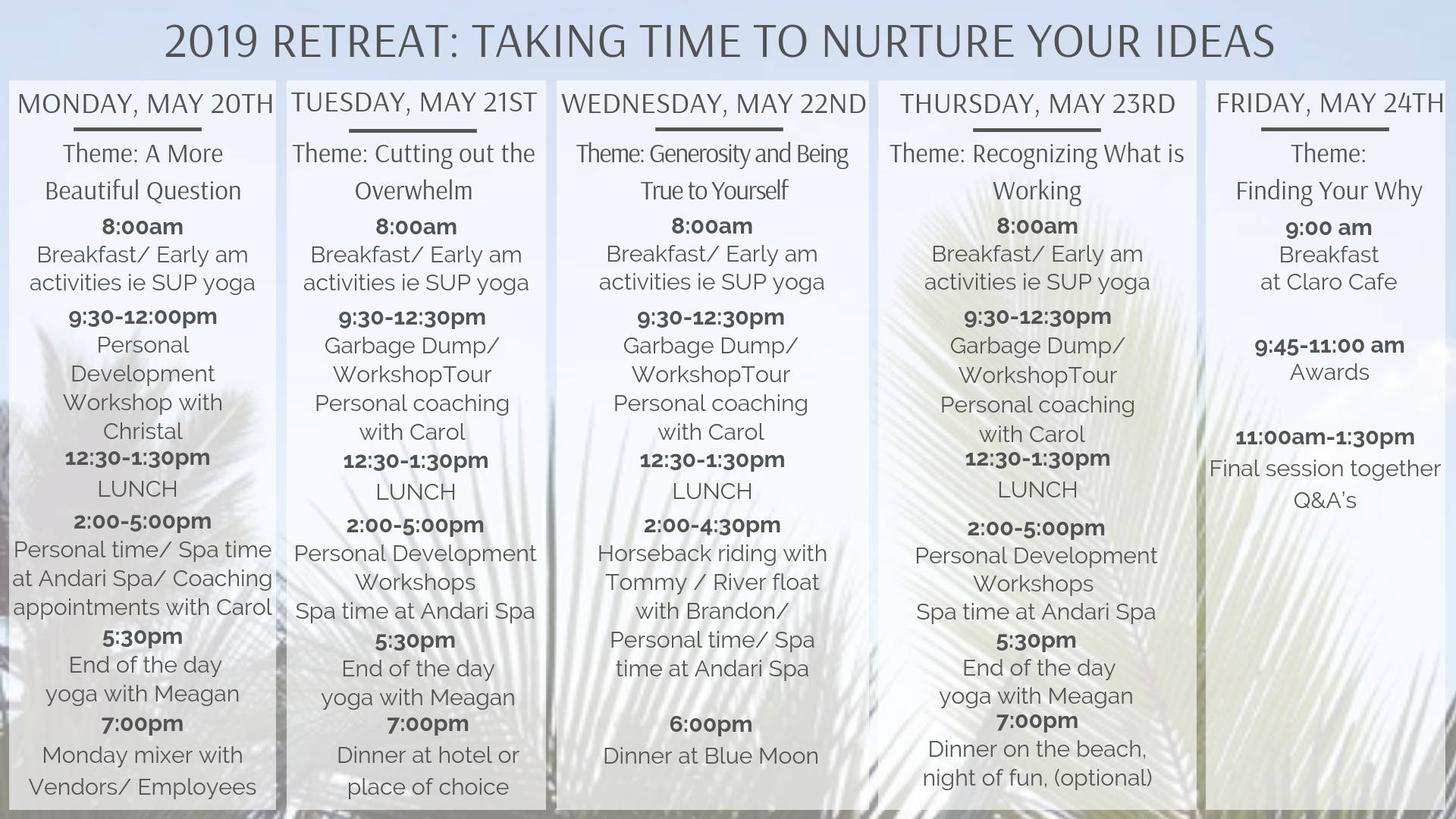 Click on the link below to join us. And then, sit back and dream about how amazing your experience will be!
---
- Any questions, don't hesitate -
Thanks!
This field is required
This field is required
This field is required